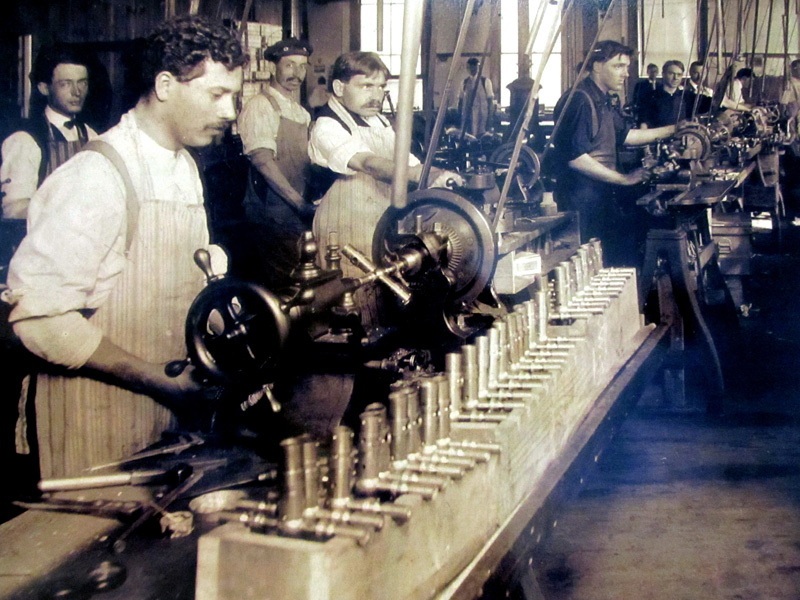 Founders - Joseph Bluhm and James Geier
Our founders immigrated to this country in 1905. For the first two years,they worked as instrument makers at Hanna Manufacturing Company in Troy, New York. We believe this photo to be taken at that facility. (Mr. Bluhm is second from the left and Mr. Geier fourth from the left.)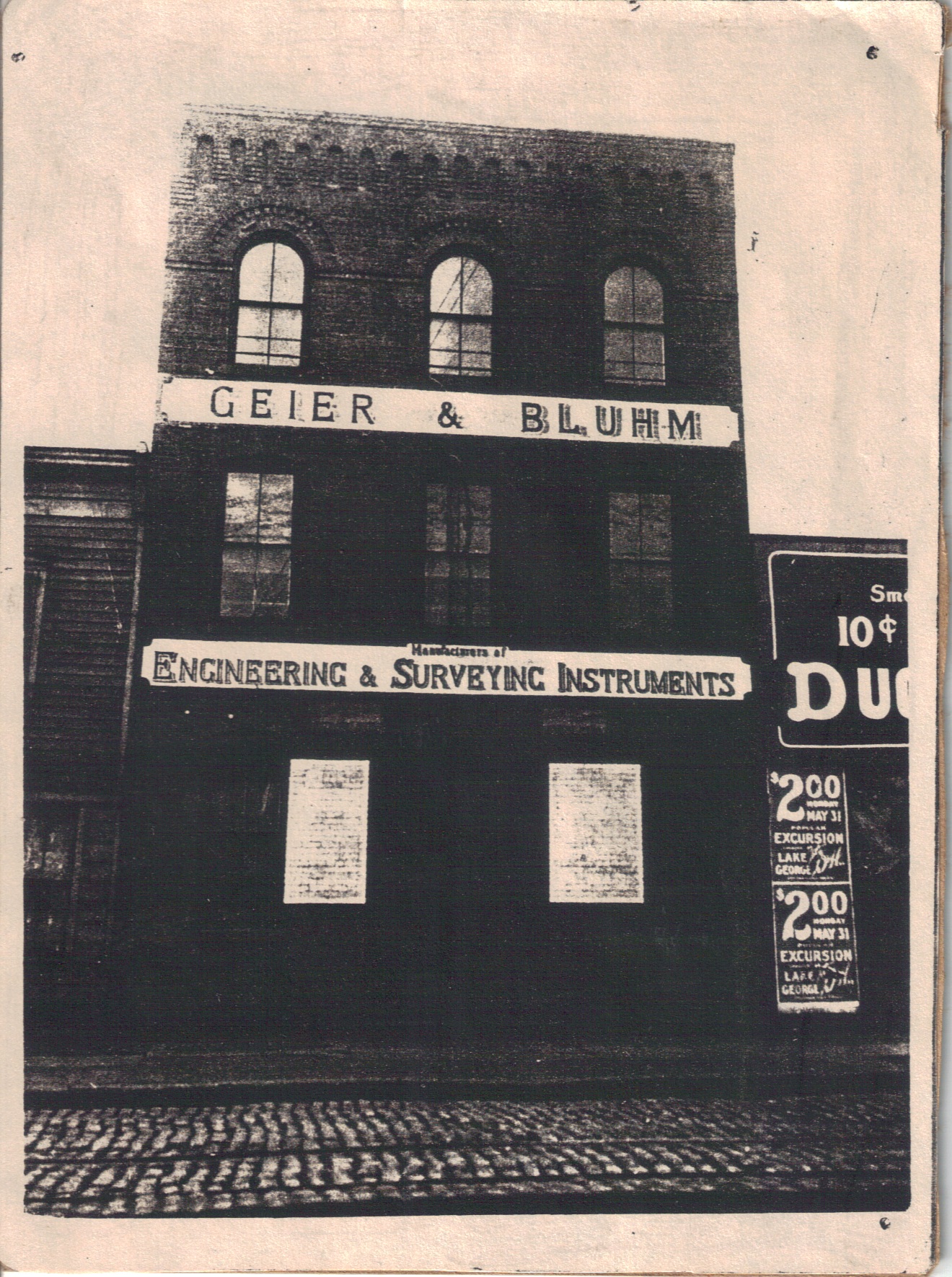 Original Location
Founded in 1907, Geier & Bluhm was originally located at 670 River Street in Troy, New York. We occupied this small three-story building until 1956. The building still stands today.
Second Location
Relocating to 594 River Street in Troy, New York, in 1956, we were able to increase our manufacturing capacity and expand our product lines of precision levels and leveling assemblies.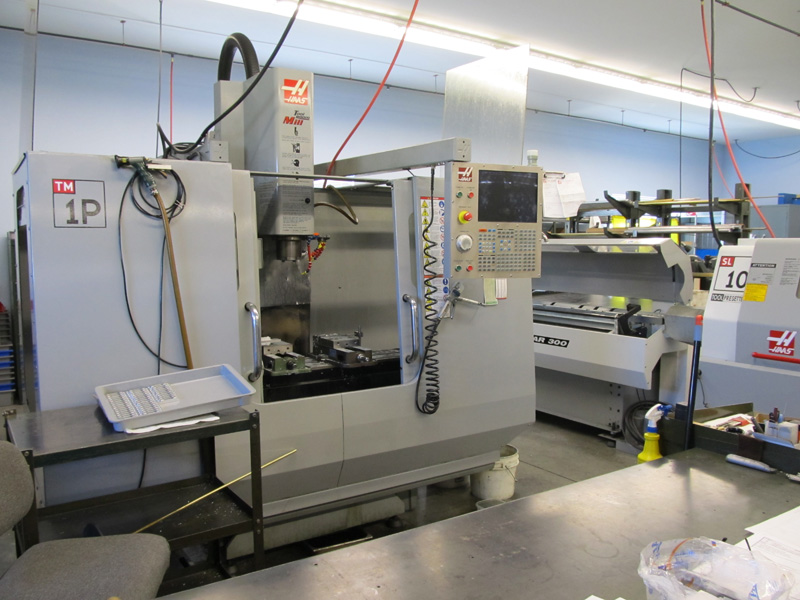 New Machining Facility
After joining HJM Precision in 2007, a new addition was constructed to their facilities, and we moved to our current location at 9 New Turnpike Road in Troy, New York, in 2012. Updated machining capabilities allow us to produce most of our components parts in-house.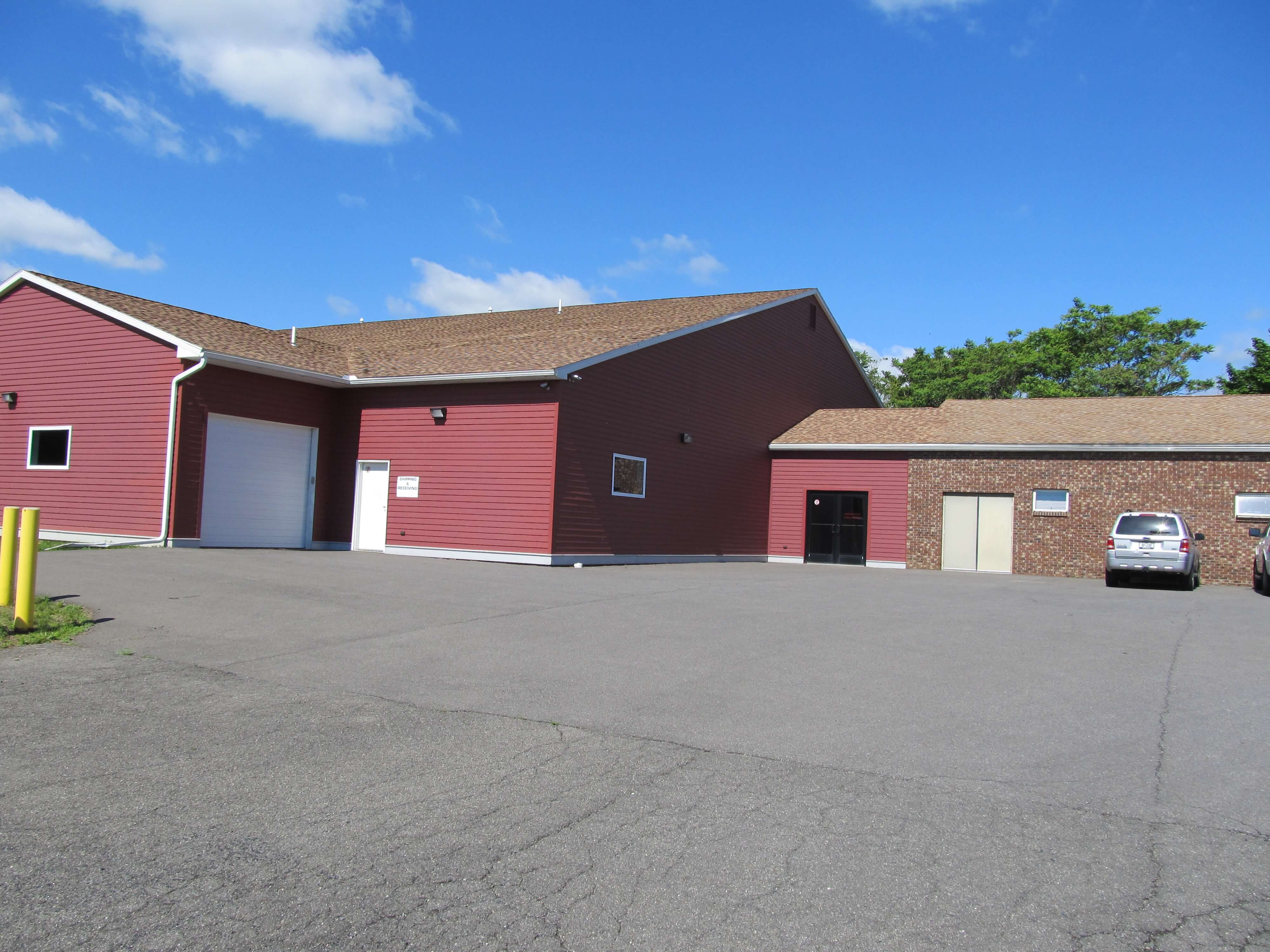 Current Location
Geier & Bluhm is currently located at 9 New Turnpike Road, Troy, New York. This new modern facility will allow us to grow and expand our manufacturing to accommodate today's ever-changing market
Leveling the world since 1907.
Our Founders
Founded in 1907 in Troy, NY by two European trained instrument makers, Mr. James Geier and Mr. Joseph Bluhm.
Forward Thinking
The leader in circular and tubular levels and corresponding mounting assemblies
Problem Solvers
Developed special circular level assemblies used by NASA on the moon during the Apollo XII mission.
Precision & Dependability
Components are found in equipment used by the military, automotive, aerospace, scientific and construction industries.
Acrylic Vials
Special Applications
Customized Levels
Mounting Hardware
Circular Levels
Precision and Machinist
Military Applications
Featured Items